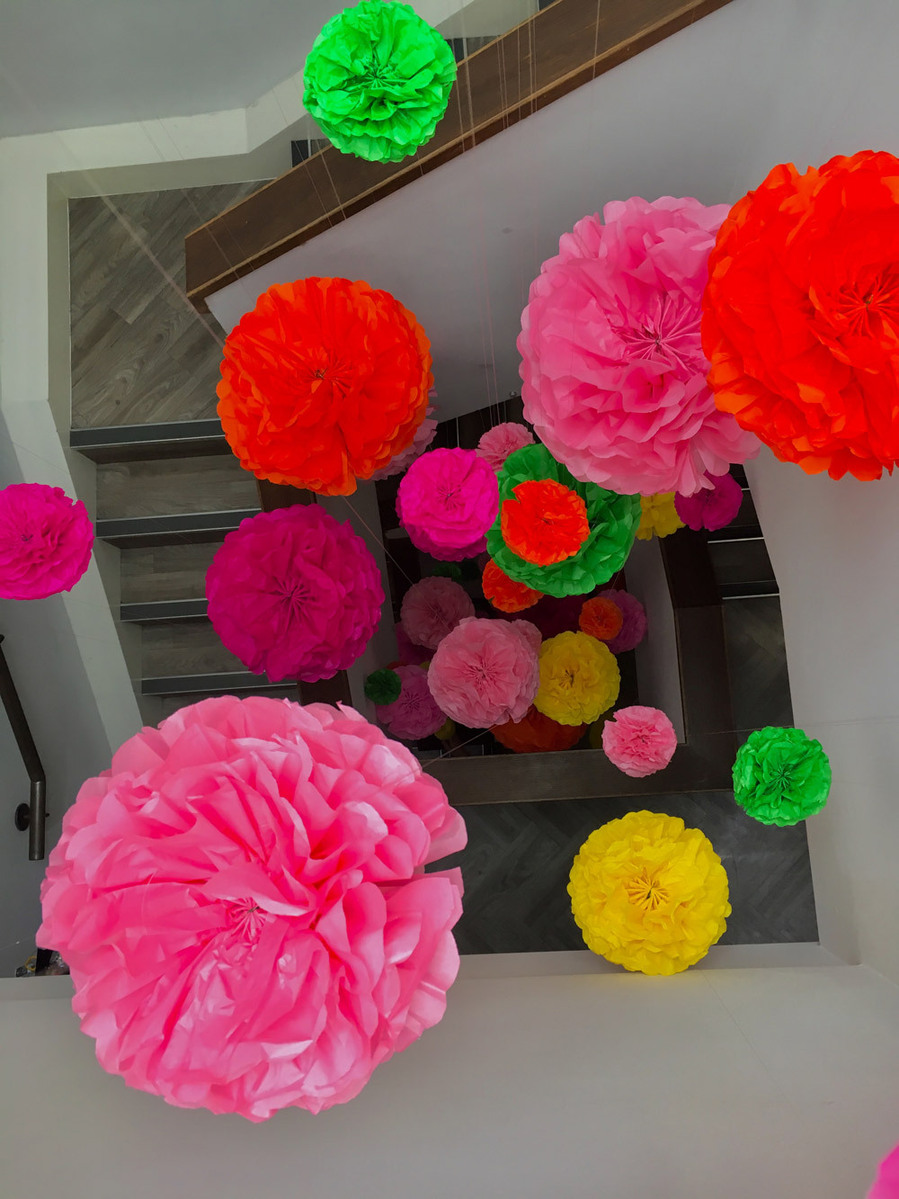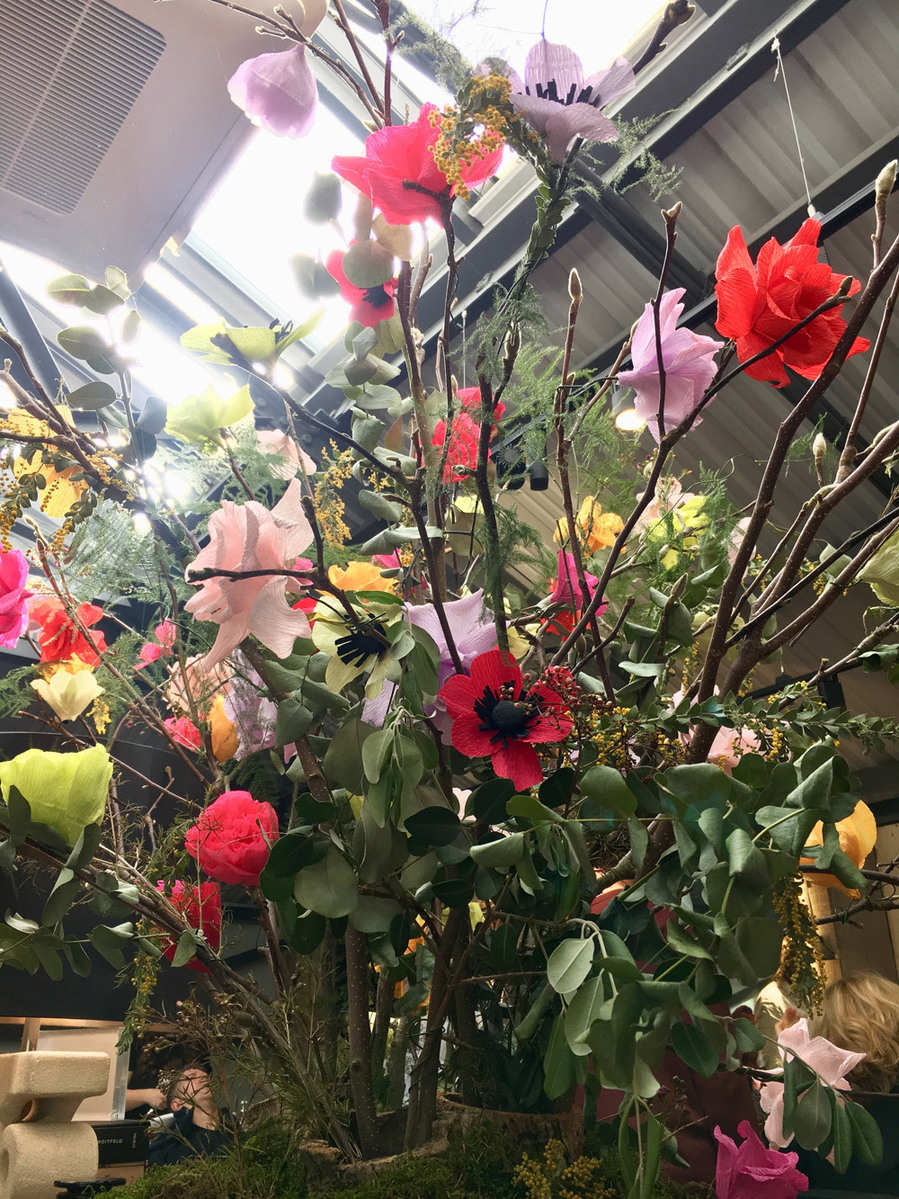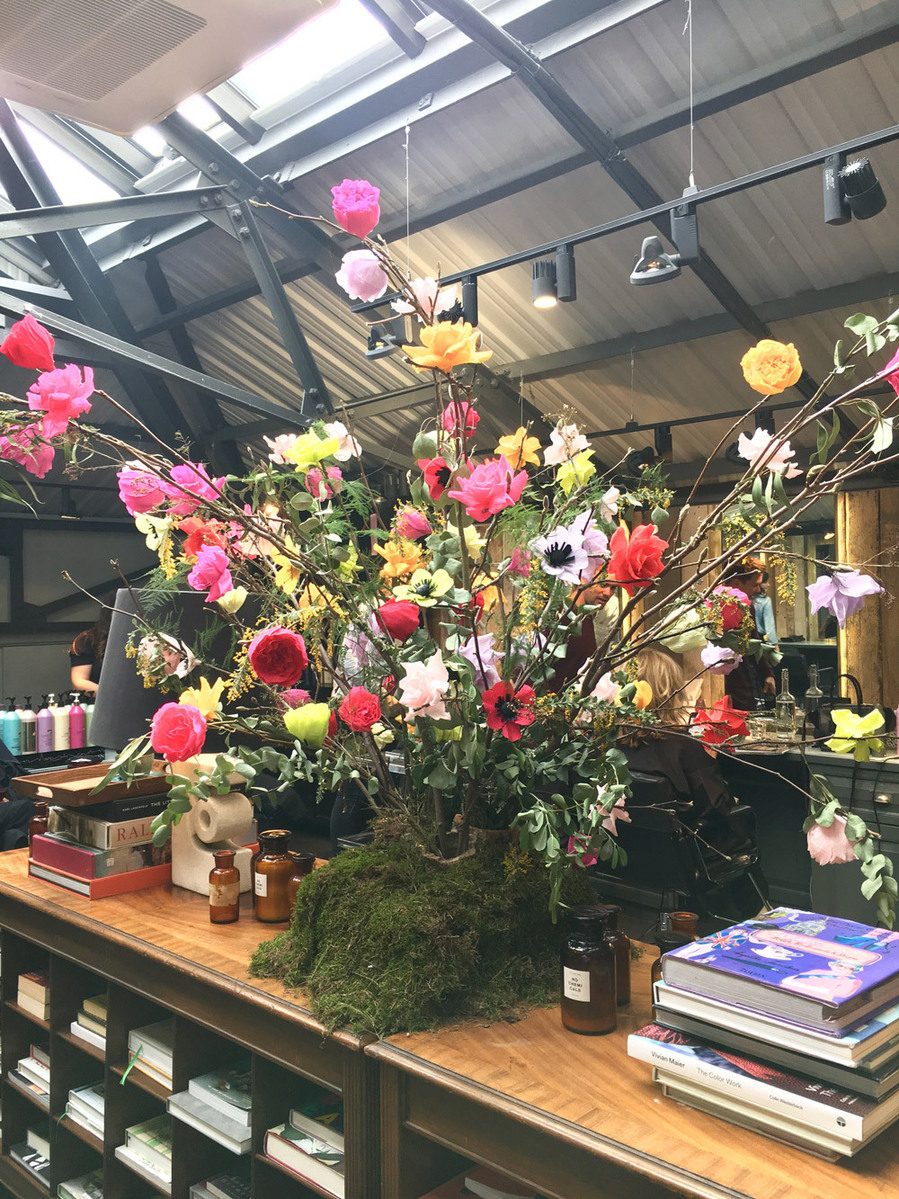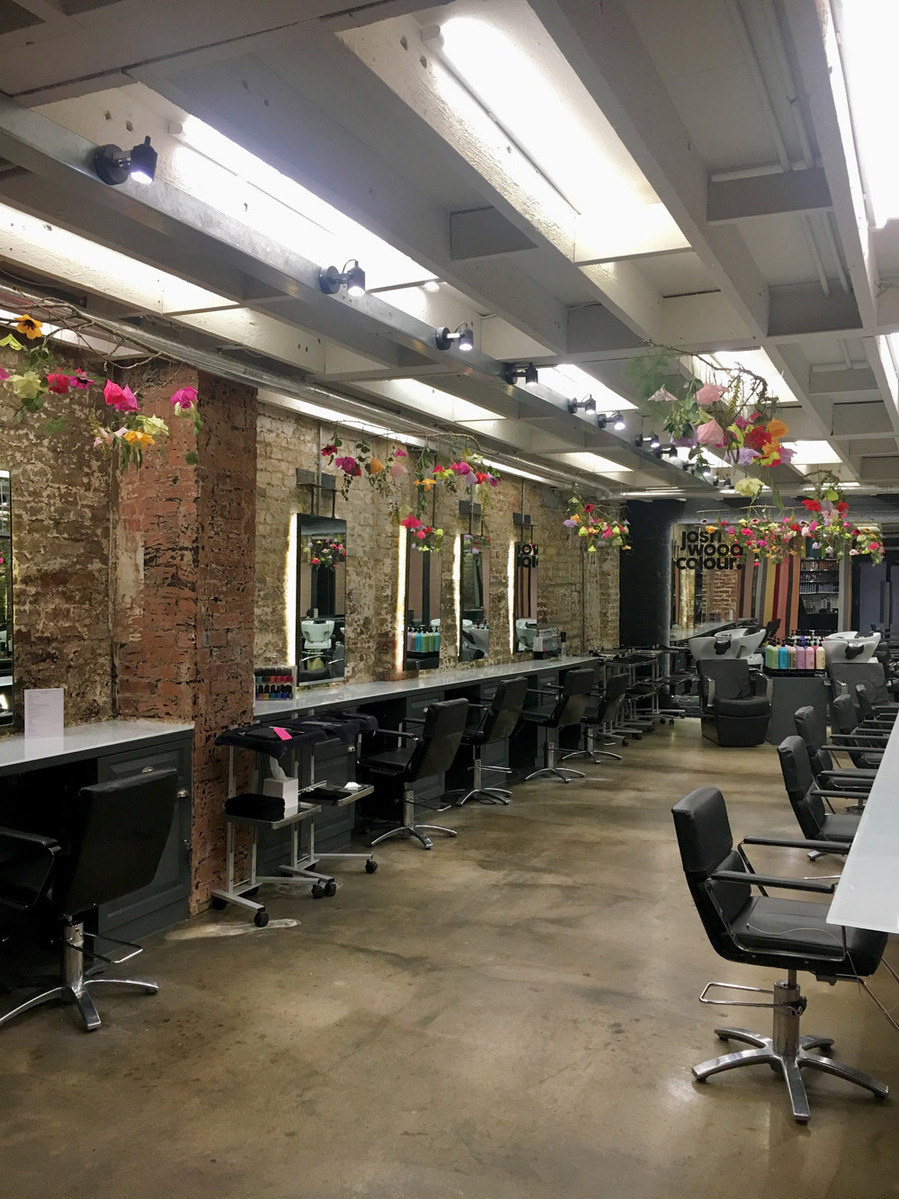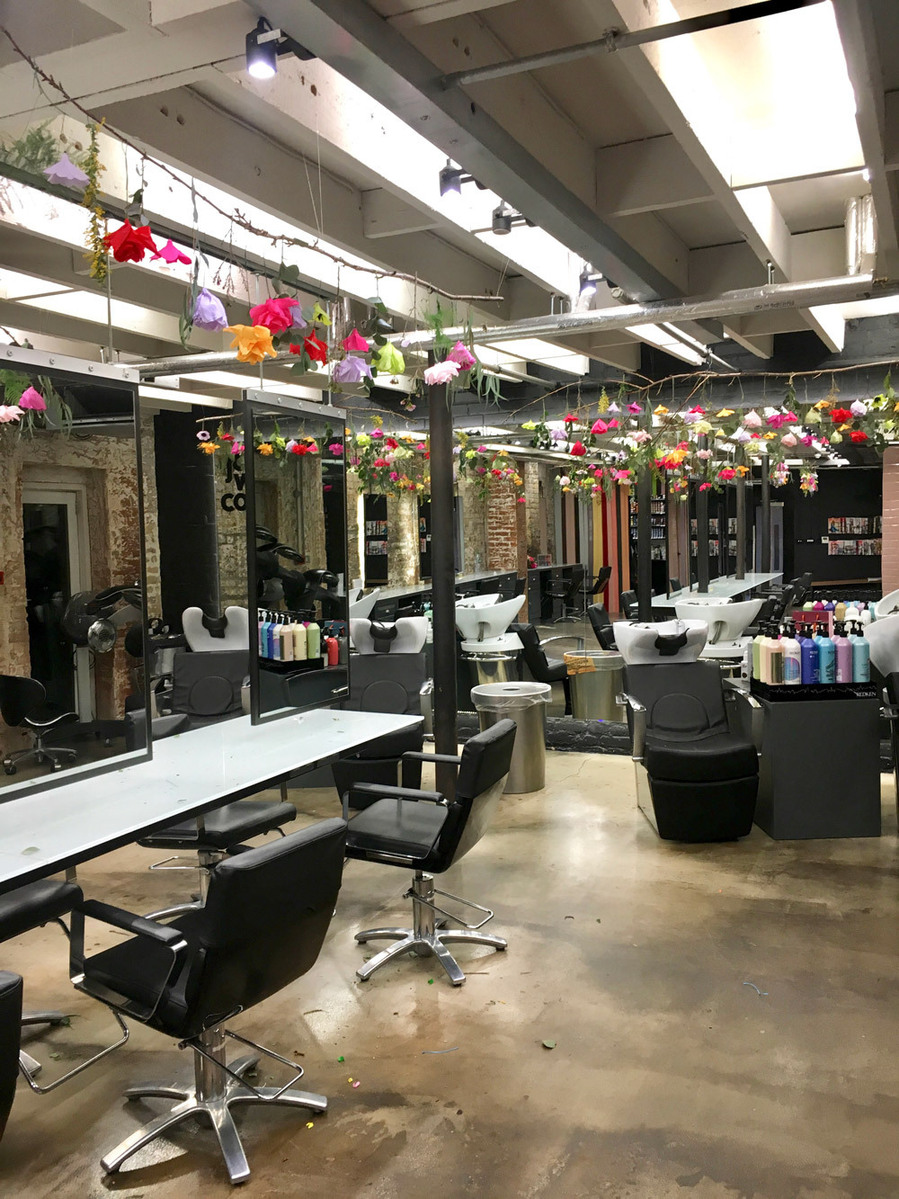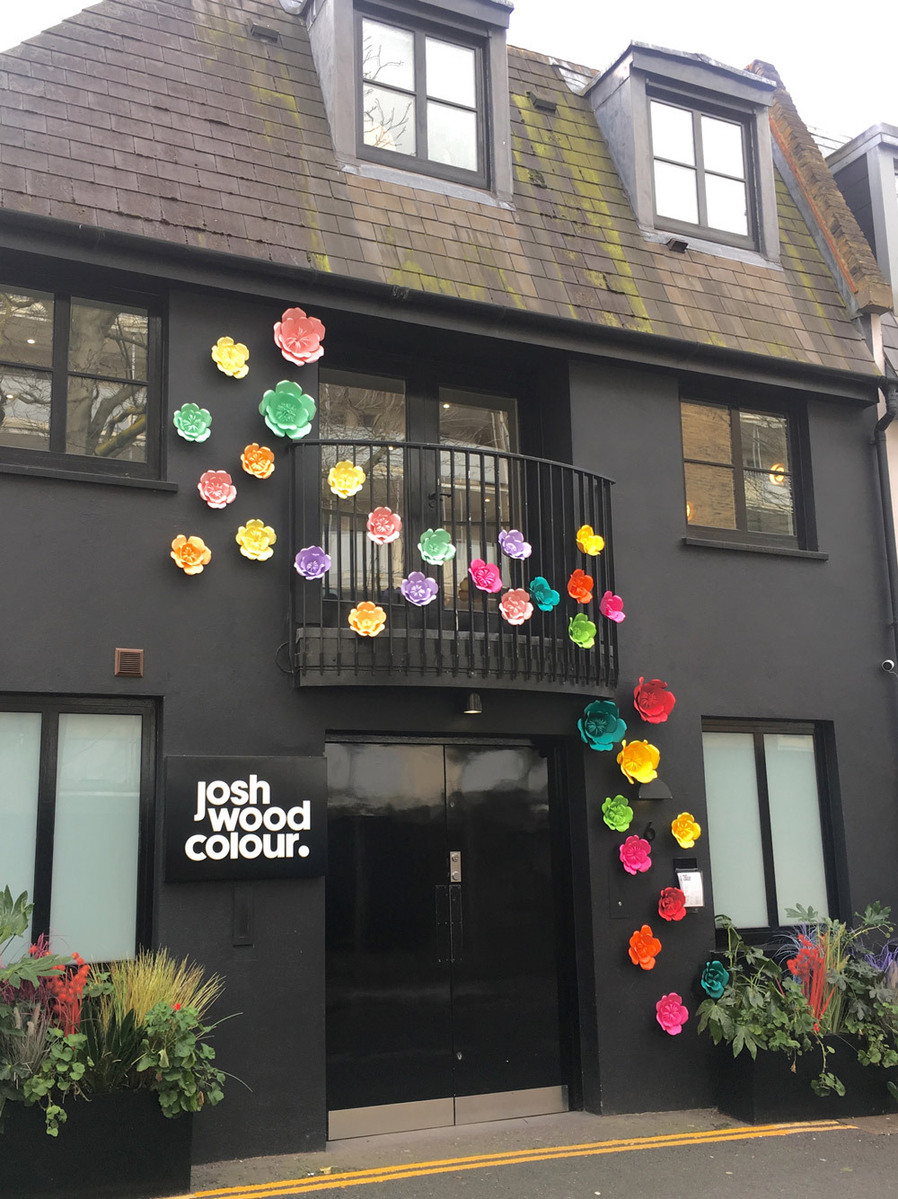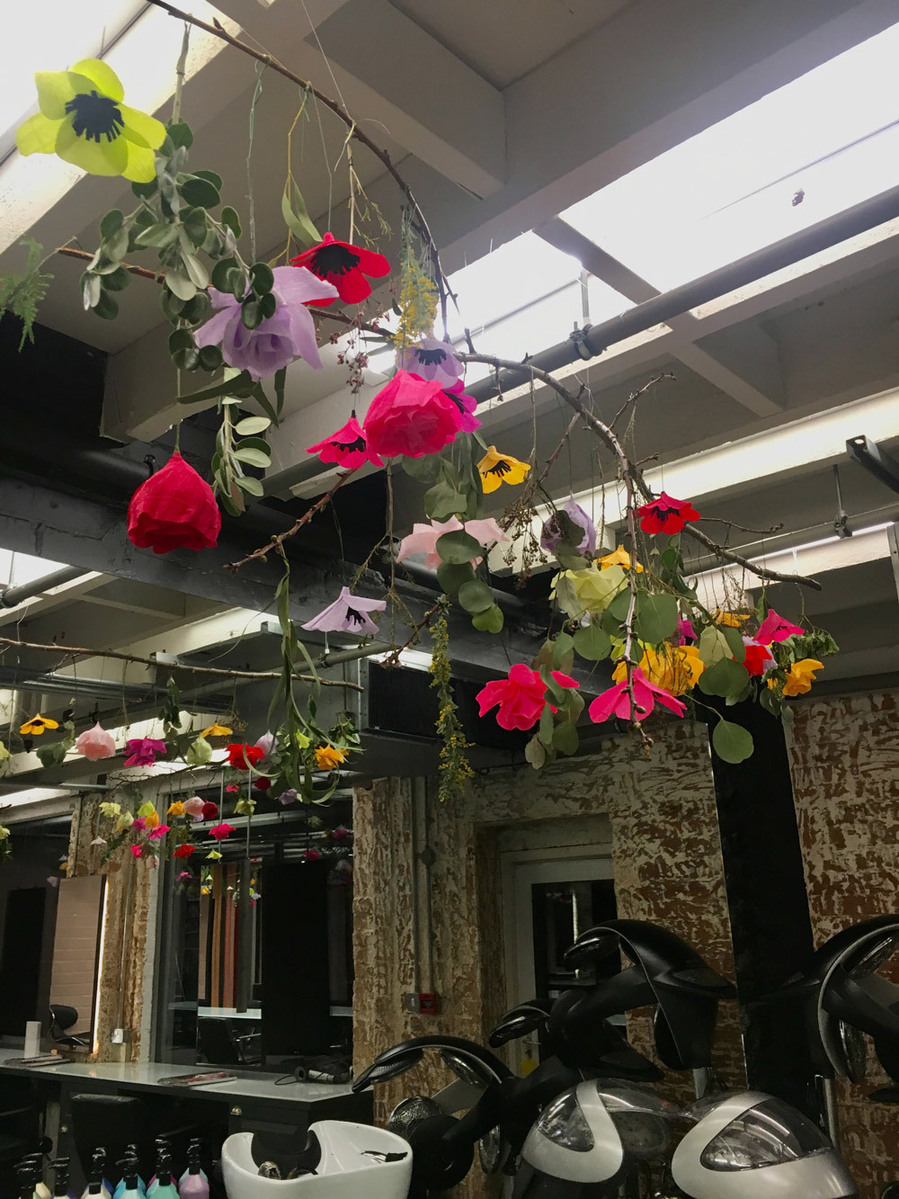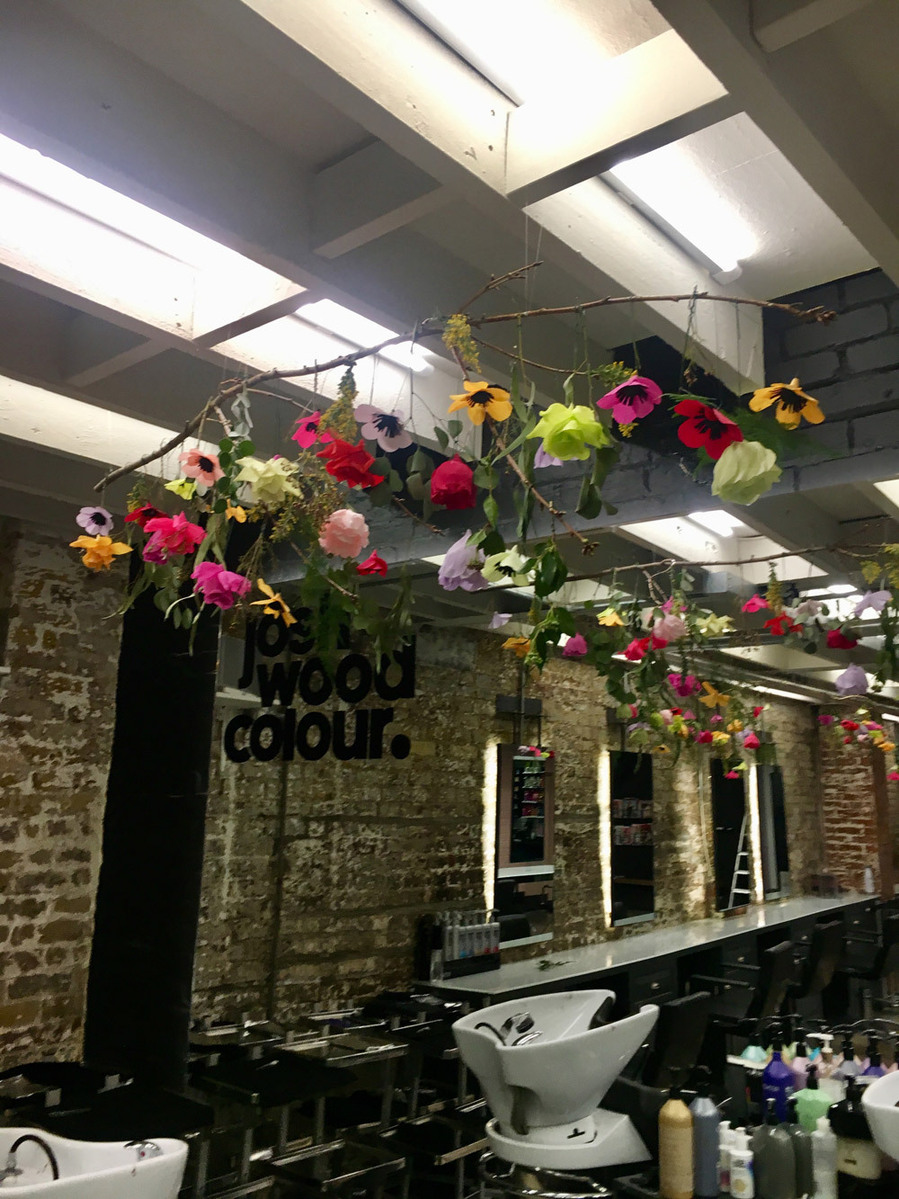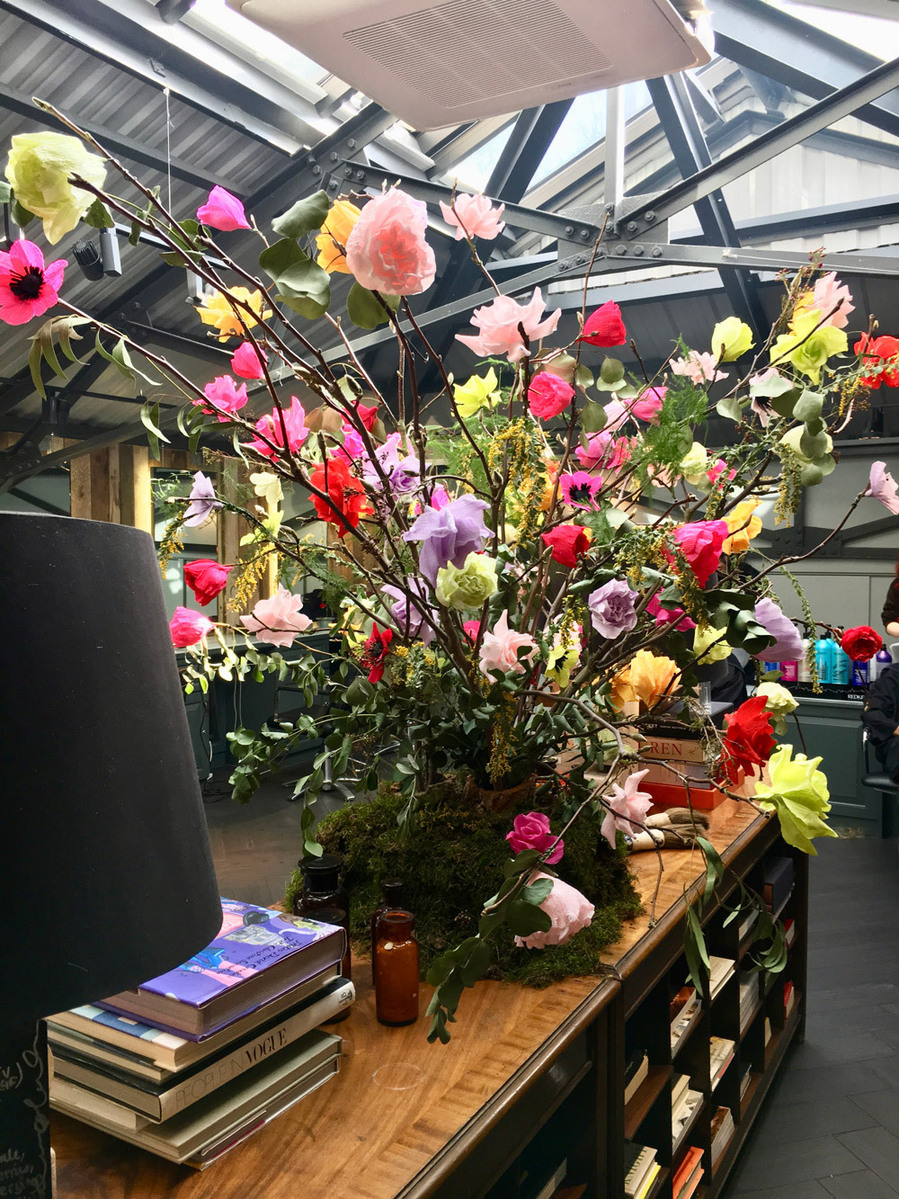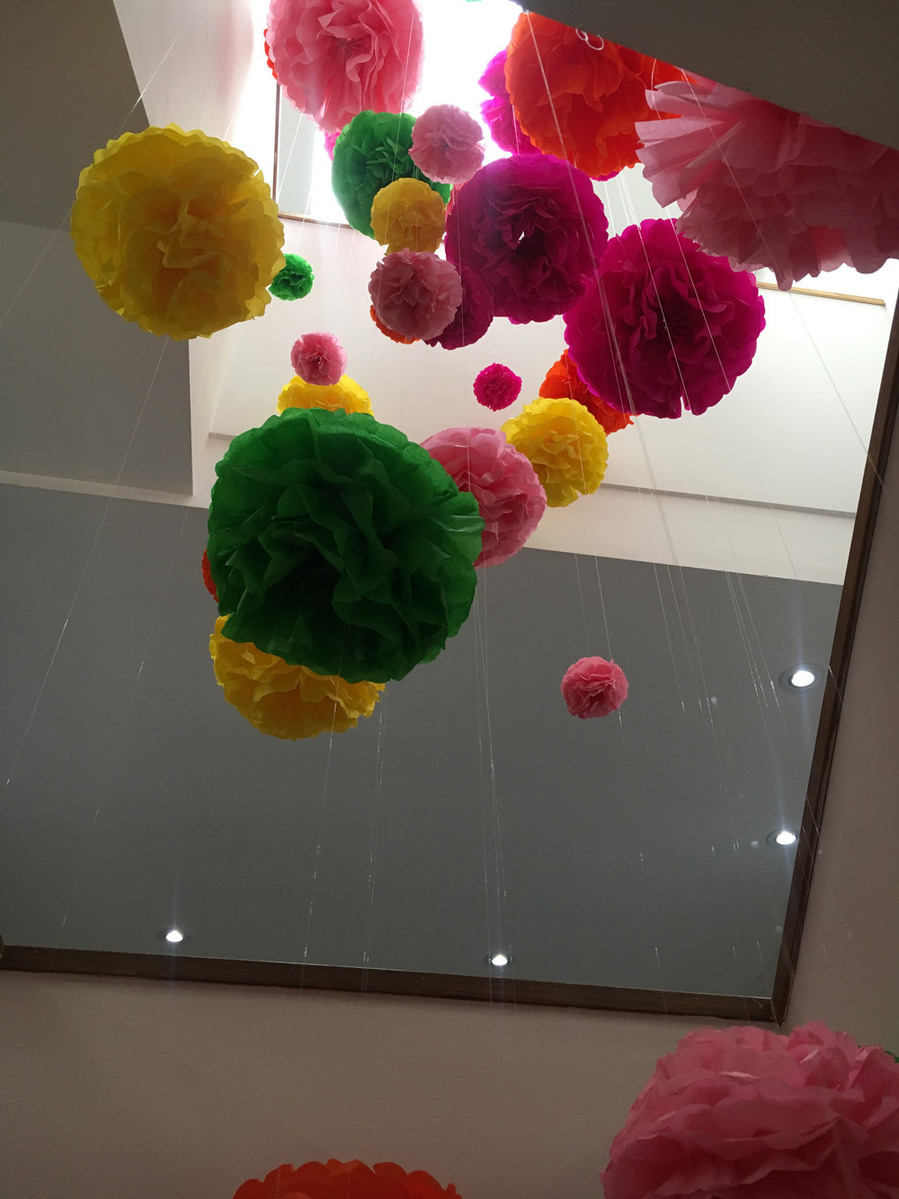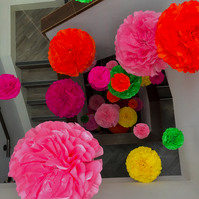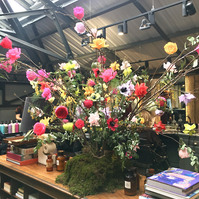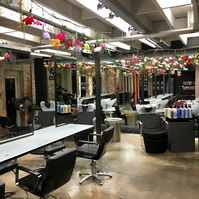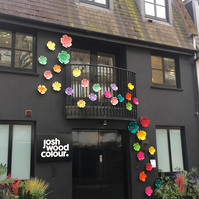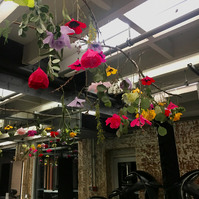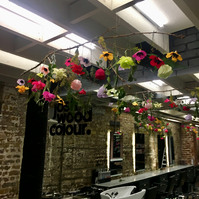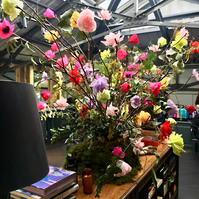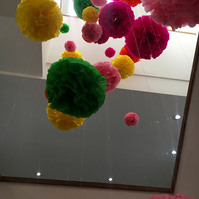 Paper flower Summer decorations
Pom Pom Factory installed summer paper floral decorations for Josh Wood Colour. The building exterior was adorned with card paper flowers of assorted colours.
The first floor was decorated with a beautiful crepe paper centrepiece display that was contained with a large vase that customers were able to enjoy whilst in the hair salon.
The ground floor was finished with pom pom paper flowers, hanging paper floral branches and within the private salon and front of house areas. The staircase featured a colourful pom pom rain display